Client: The University of Wollongong (UoW)
The University of Wollongong routinely undertakes data collection surveys at their Wollongong campus and surrounds. This includes parking occupancy surveys and headcount surveys to monitor the distribution and intensity of parking demand, and movement of pedestrians, cyclists, and vehicles throughout the campus.
Ason Group was invited in 2023 to lead these surveys. With our expertise in data collection, analysis, and narrative building, we have elevated the quality and communication of these surveys, providing the University an improved understanding of the transport travel patterns on the campus.
The surveys spanned over 3,000 on-street parking spaces and 21 pedestrian / vehicle access points.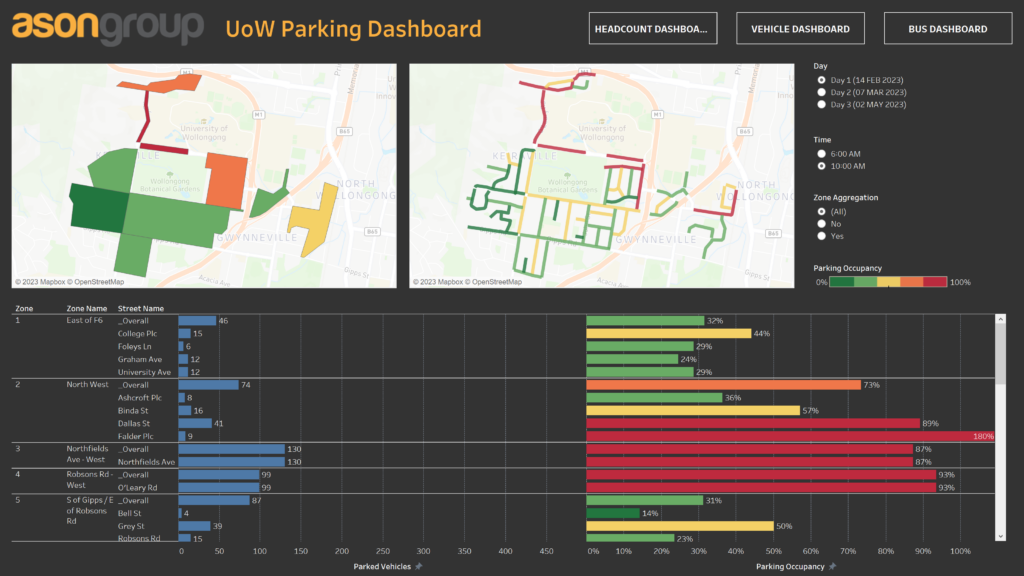 Conducting a detailed inventory of 3,000+ on-street parking spaces within the survey area, including parking controls.
Installation of 20+ cameras across the campus to capture pedestrian movement, vehicle movement, and vehicle occupancy.
Spatial analysis using QGIS to group areas of interest.
Data visualisation using Tableau to communicate trends and patterns in the data.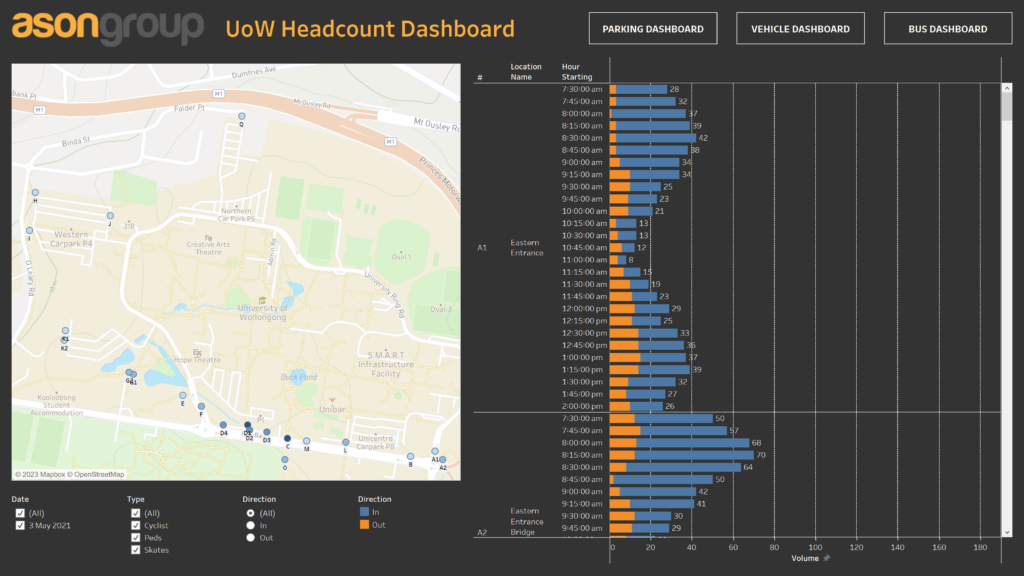 Similar Projects:
By Ason Group: